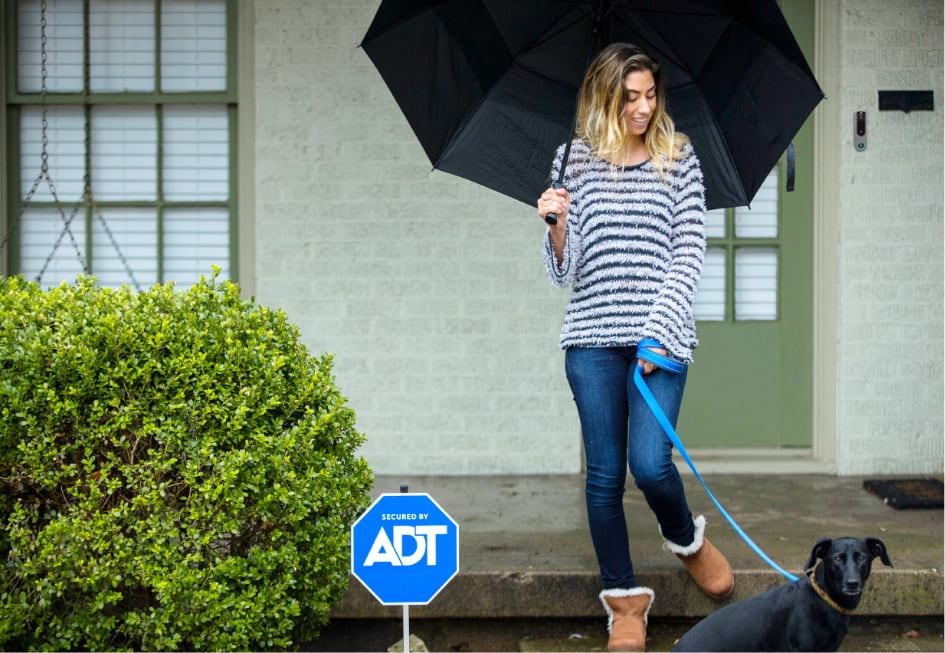 Installing Security in Layers Is A Wise Plan
A layered defense is a wise plan for safeguarding your home. A comprehensive home security system might consist of entry-point sensors, surveillance systems, video doorbells, motion-activated lighting, and smart door locks. Your signage warns possible invaders that these layers exist but they would only be one element of your entire protection plan.
A yard sign may be all you need to discourage an uninitiated invader in Houston, but a decal next to your door will not scare off a more experienced burglar. If they fail to find additional forms of security, they might come to the conclusion your display is a fake and your property is fair game.
Will Home Security Signs Deter Intrusion In Houston?
There's a general idea that placing a home security sign next to your primary entry is the only thing required to safeguard your property. Essentially, a burglar is expected to see visible warning and move on. With this in mind, could you just have a home security sign in Houston and not worry about a real home security system? This means that a alarm system isn't needed, all you need is a home security sign in Houston. It's the home security sign that deters intrusion in Houston instead of the actual alarm system.
Even though there is merit in displaying signs and decals from respected security companies like ADT®, it isn't enough to turn away all burglars. Instead, you're better off backing them up with some actual security components. You'll probably agree it's much less of a gamble than simply assuming that your home security signs will deter intrusion in Houston.
Reinforce Your Houston Home Security Signs With Real Solutions
Although home security signs may deter intrusion on occasion, it's not wise to depend on them as the only means to protect your home and family. Alternatively, consider incorporating some, if not all of these devices:
● Video surveillance: To be honest, intruders never wish to be captured on video as it can be submitted in a legal matter. You should install an outside camera that oversees primary entry points including front and back doors, garage, and windows.
● Sensors for access points: A great number of invaders gain access through obvious entry points like windows and doors, so you should have those protected by detection equipment like motion and glass break sensors. In the event a sensor is activated, your integrated home defense will notify you and your 24.7 monitoring professionals.
● Exterior motion-sensor lights: Although it's a fact that numerous robberies occur in broad daylight when individuals are working, you must also have a plan to protect against nighttime prowlers. Motion-detection lighting installed next to your access points will immediately illuminate nefarious behavior and scare off unwanted guests.
● Smart entry locks and doorbell cameras: Smart locking systems will update you when anyone makes an effort to unlock your door. A video doorbell takes it one step further by offering a visual perspective. Both of these solutions can be managed through your smartphone security application.
● Smart lights: A great home automation component, smart lights may be programmed for a schedule or turned on directly from your mobile device. They are intended to give the impression you are present and help deter burglars.
Take The First Step Toward Your Complete Home Security Package
Why would you gamble that dummy home security signs will deter intrusion in Houston when you are able to install a comprehensive home protection plan? Reach out to (713) 335-3438 or complete the contact form to consult with one of our specialists. You can choose from a number of solutions at budget-friendly rates or you may configure your home's protection to your needs.
Communities Served Around Houston By Secure24 Your Local ADT Authorized Dealer