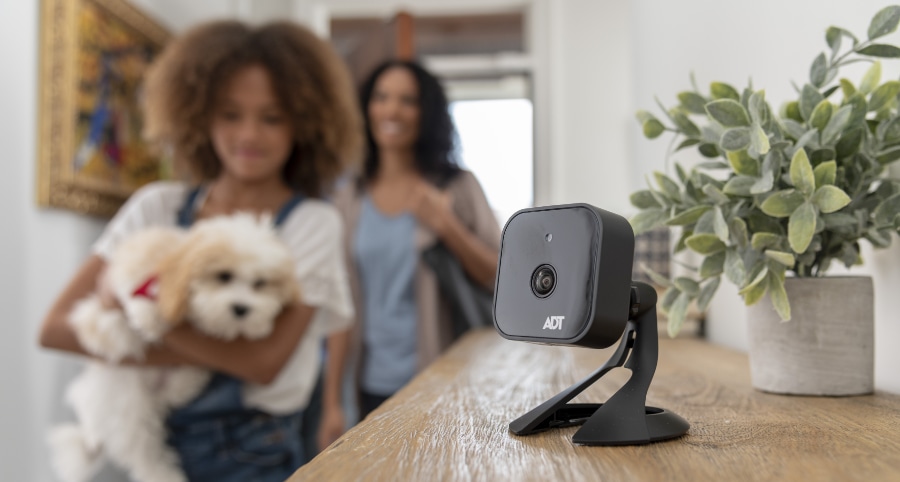 Where To Place Home Security Cameras In Houston?
Where are the most effective locations to place your home security cameras in Houston? Normally, there are three major regions of the home for video protection: your main entry, your home's exterior, and select interior spaces. While your provider can advise where you should begin, here are some helpful tips on where to place your home security cameras throughout your property.
Always Safeguard Your Main Entrance
Even though you might find it unlikely that a criminal would attempt to casually walk in your home's main entryway, 34% of invasions occur at this passageway. There are also package thieves among other risks to consider. A video doorbell is ideal to manage all of these possibilities with an HD, wide angle lens.
Doorbell cameras are extra useful as you are able to speak with all guests who walk up and engage the doorbell. With the help of your security app, like ADT Control, you have the option to reply to every ring with two-way communications and live feeds and give the impression you're on site. In the event a visitor attempts something questionable, you can have your video surveillance record a clip and send it to your cell phone with a text message.
Plan Ahead to Maximize Coverage With Your External Video Surveillance
Figuring out where to place home security cameras on the exterior of your home is often a difficult assignment. Thankfully, there are a few beneficial tips to help ensure you're defended properly.
The corners of your Houston residence offer a large sightline, as you can see two sections of your property.
Right under an eave or directly into a length of cladding or edging are excellent options for cameras as they will be somewhat hidden by your home.
On top of your garage, since the garage door is a more enticing access point for burglars than you'd think!
Overlooking a back porch or sliding door -- or any entryway not in clear view from the street.
For each installation, be sure to cut back any overgrown plants or trees that may block your ability to see clearly.
Tips To Get The Most From Your Interior Video Equipment
You have a wider range of choices on where to place home security cameras on the interior of your property in Houston. However, the added flexibility results in there being other installation variables to think about:
Sunshine through Your Windows: Although it's wise to ensure your windows are secure, the sunshine that enters via a window may cause glare and affect your camera's video feed. Aim the front of your camera away from direct blasts of sunshine to circumvent this issue.
Use Your Height Advantage: In the same fashion as a watchtower, a surveillance device installed in an elevated area will produce a wider field of vision. Consider putting your cameras above bookshelves or mounted on the upper reaches of a wall.
Choose Unreachable and Secure Locations: Your camera will lose its ability to protect you if it's broken. Install your security cameras in locations where kids and your furry friends aren't able to mess with them. You might consider mounting or another means of attaching them to be certain they won't wobble if mistakenly jostled.
Houseplants and Decor: The greatest surveillance system won't help you much if there is a plant obstructing the field of vision. However, decor or foliage may be a perfect way to cloak your security equipment. Just make sure they don't obscure the lens!
Turn to Secure24 Alarm Systems And Find the Right Place For Your Home Security Cameras
If you want the right placement of your home security cameras and other security equipment, enlist the experienced technicians at Secure24 Alarm Systems. We'll help install the right package for your complete residence -- protecting every inch. Dial (713) 335-3438 or fill out the form on this page to start your project.
Communities Served Around Houston By Secure24 Your Local ADT Authorized Dealer